Skin Care Products Private Label | Custom Contract Manufacturing | Wholesale
Guangzhou Royax Cosmetics Co., Ltd. is a professional skin care products Top 10 manufacturer from China that supplies skin care products. Our product line covers: Cleansers And Toners, Exfoliators, Eye Care, Serums, Moisturizers, Masks, Body Products, Lip Products, Beard And Hair Products.We support Private Label, Custom Manufacturing, and wholesale.
Start your private label skincare bussiness with Royax!
Our company specializes in providing low MOQ private label skincare products for businesses. With years of experience in the industry, we ensure to manufacture high-quality products that meet your expectations. Our range of skincare products includes face wash, moisturizer, serums, and more. We offer customizable options that allow you to select your desired formulations, fragrances, and packaging. Our products undergo strict quality checks to ensure they're safe and effective. Our low MOQ ensures that even small businesses can have their own private label skincare line. Say goodbye to stockpiling products and costly minimum order quantities. With our services, you can have a tailored solution that suits your needs. Join our list of satisfied customers and start your private label skincare journey today.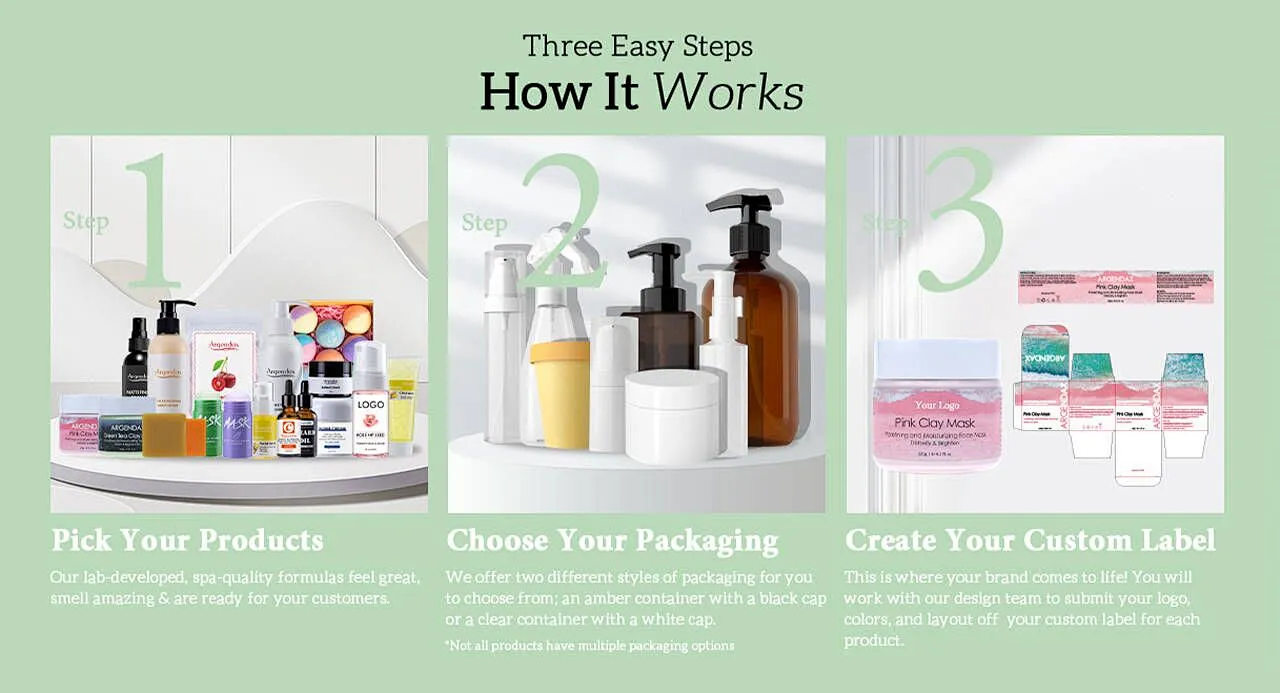 Hey there! Are you ready to learn about the production process of skincare products? Let's dive in!
First things first, the ingredients are carefully chosen and sourced 
Then, they go through a rigorous testing process to ensure they are safe and effective for your skin 
Next, the formulation process begins. This is where the ingredients are combined in specific measurements to create the desired product 
Once the formulation is complete, the product is then tested again to ensure it meets quality standards 
Now it's time for the packaging process. The product is placed into containers and labeled with important information such as ingredients and directions for use. 
Finally, the product is ready for distribution. It is shipped to retailers or directly to customers for their use and enjoyment . 
And there you have it - the production process of skincare products! Remember, taking care of your skin is important for overall health and confidence. So make sure to choose products that work for you and make you feel beautiful inside and out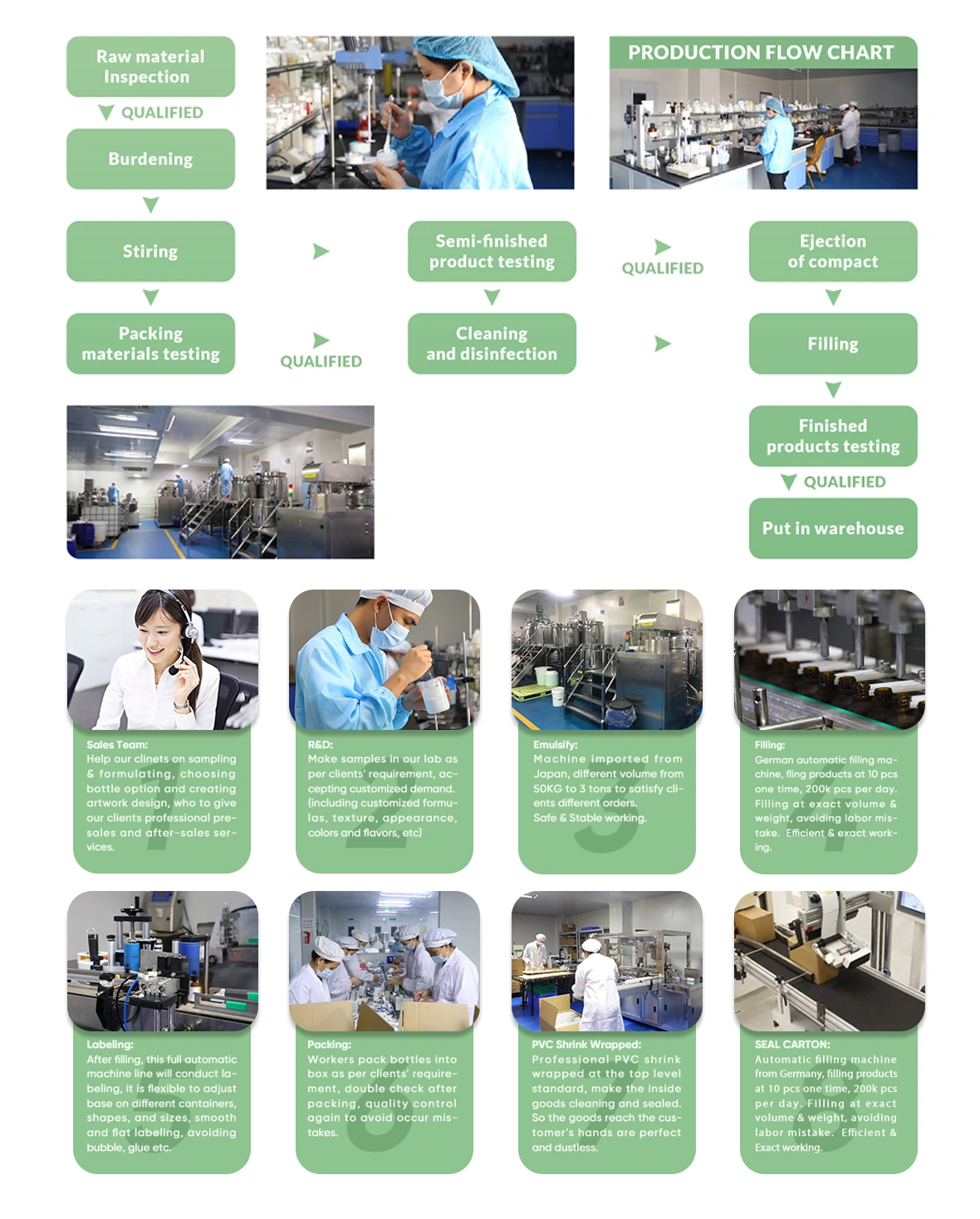 Certificate of Our Private label Skin Care Products
We are a skincare manufacturer with years of experience in the industry. Our factory has obtained various certificates, such as ISO9001, ISO14001, GMP, and FDA, ensuring the quality of our skincare products. Our certificates also meet the requirements of e-commerce platforms, such as Amazon, providing a worry-free shopping experience for customers. Our products can solve skin problems such as acne, wrinkles, and dryness, providing users with healthier and younger-looking skin. Trust us to produce high-quality skincare that meets industry standards.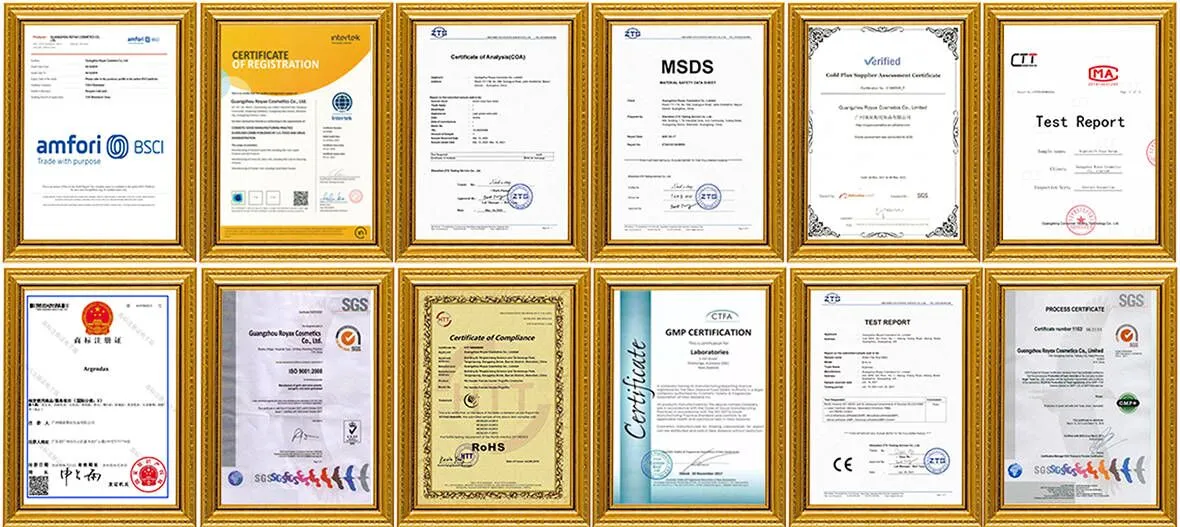 About US
Guangzhou Royax Cosmetics Co., Ltd, 10 years experience on skin care product area, we are professional manufacturer and exporter that is concerned with the design, development and production of skin care products. All of our products comply with international quality standards and clients come from 150 coutries. Our well-equipped facilities and excellent quality control system throughout all stages of production enables us to guarantee total customer satisfaction.Fast delivery : 3-7 sample days ;10-30 days order delivery.Sample test: Making Sample until you are satisfied with it;


Our Private Label Clay Mask is made with a blend of natural clays and plant extracts that work together to deeply cleanse and purify your skin. The mask helps to remove impurities and toxins while also exfoliating and promoting cell renewal. It's perfect for all skin types and can be used as a weekly treatment or spot treatment for acne-prone skin. Our mask is customizable with your own branding and packaging design. Use our Private Label Clay Mask to bring the spa experience to your customers and solve their skin issues today!
private label skincare companies
Our private label skincare solutions are designed to cater to all your beauty needs, ensuring a radiant and flawless complexion. With our industry know-how, we can provide you with high-quality skincare products that are tailored to your individual requirements. Our formulations are made with the finest ingredients, leaving your skin looking and feeling its best. From moisturizers to serums, we offer an extensive range of skincare products that address common concerns, such as aging, dryness, and uneven skin tone. Our products are suitable for all skin types, including sensitive skin. Whether you're looking to start your own skincare line or enhance your existing brand, we have the expertise to help you succeed. Partner with us and experience the benefits of a professional private label skincare company.